At the request of fans, they then began to offer training and personalized stay over services.
Luxury @ affordable price
ATP's program is designed to provide your furkid with a luxurious and meaningful experience without breaking the bank. With Socialization, Exercises, Playtime, Spacious Suites, the experience for your furkids will never be the same again!
In 2012, Jeryl & Nicole started blogging on their dog,
Amber together with tips and tutorials on canine behavior.
Available from 9pm onwards for all guests in our suites as well as rest area, this will support comfort while preventing dry skin.
Located within the play area, Entertainment system will be available during the day!
Premium beds designed for dogs are provided in every suite to ensure good rest.
Air humidifier is turned on 24/7 to reduce skin irritation as well as prevent dryness.
Available in our Day School area!
Non slip water bowls are provided in
every room to keep your furkid hydrated, clean and safe. We wash them daily.
Spacious rooms designed to keep your furkids safe.
We have a 28 sqft and 40 sqft suite for owners who wishes to pamper!
One of the safest and hygienic pee trays ever designed. There is one in every suite.
To keep the room cool as well as better air circulation. We have one in every suite!
HEPA Air purifier is placed in our Day School area to generate fresh air and remove unwanted dust particles.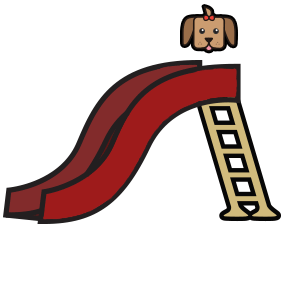 With up to 1200 sqft of indoor space designed for dogs, your furkids will be sure to enjoy in a safe & comfortable environment.
Safety has always been our No.1 priority since 2012. No dogs will be left unattended during socialization.
With only 5 Suites available, we are committed to providing 1 to 1 attention towards each and every dog daily.
Experience up to date dog training techniques in a simple yet effective way.